PRESS RELEASE 
FOR IMMEDIATE RELEASE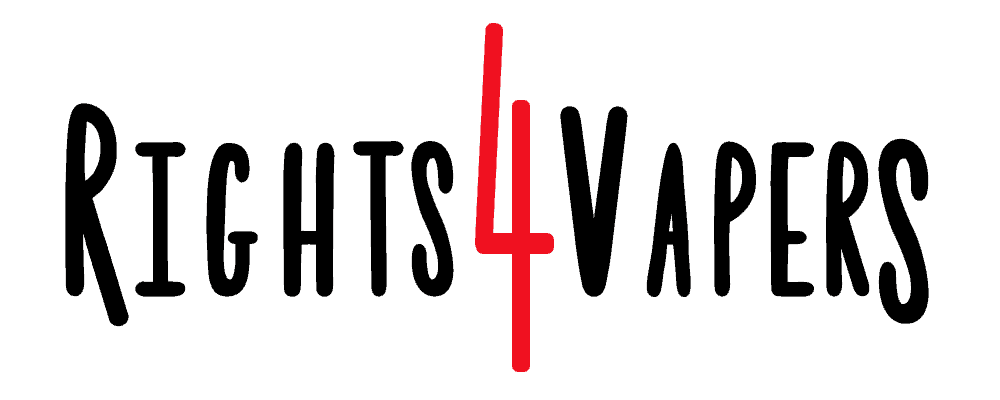 THE HEART AND STROKE FOUNDATION SHOULD STOP FUNDING SCARE TACTICS; START CARING ABOUT THE HEALTH OF ALL  CANADIANS 
May 13, 2021 – Toronto, Ontario – The Heart and Stroke Foundation of Canada should look to its UK counterpart when it comes to funding studies on vaping and start protecting the heart health of all Canadians.  
This week the P.E.I. Lung Association released a 'survey' sponsored by the Heart and Stroke Foundation that seemingly found that some youths move to smoking from vaping.  
"We can all agree that kids should not vape. But by exacerbating the hysteria around vaping and promoting a non-existent epidemic, the Heart and Stroke Foundation is negating the proven benefits that smokeless products have on the heart and overall health of adult smokers," said Maria Papaioannoy, spokesperson for Rights4Vapers, Canada's largest vapers advocacy group. "You would think that it is in the pocket of Big Tobacco with the constant push back against vapers. How many vapers have returned to smoking thanks to these scare tactics?" 
Somehow this latest salvo into the vaping debate goes against many studies, which show that vaping is not a gateway to smoking, among youths or adults, and, in fact demonstrate that vaping is a proven smoking cessation tool or a gateway out of smoking.  
Here are three examples:  
Meza et al (2020) show that, despite the increase in the prevalence of e-cigarette use among adolescents between 2011 and 2019, the prevalence of cigarette and smokeless tobacco use has decreased more rapidly during the same period compared with earlier years. 
Mendelsohn and Hall (2020) suggest that the rapid declines in smoking rates suggest, contrary  to the gateway hypothesis, that vaping may be acting as a gateway out of smoking by replacing, rather than promoting, the smoking of tobacco cigarettes.
A study by Levy et al., (2019) examined the temporal relationship between vaping and youth  smoking using multiple data sets to explore the question of whether vaping promotes smoking initiation in the US. The authors found that "[a] long-term decline in smoking prevalence among US youth accelerated after 2013 when vaping became more widespread. 
The British Heart Foundation, on the other hand, uses its funding to explore the potential harm  reduction benefits of vaping: "A study from the University of Dundee, published in November 2019 and funded by the British Heart Foundation, suggests that vaping may be less harmful to your blood vessels than smoking cigarettes." 
"Is this really the best way for the Heart and Stroke Foundation to spend donors' money?" said Ms. Papaioannoy. "Donors to the Heart and Stroke Foundation should reconsider their support until the foundation returns to its roots of protecting the health of ALL Canadians." 
-30- 
About Rights4Vapers 
Rights4Vapers is an organization of vaping advocates dedicated to the advancement of Canadian based research on vaping. Dr. Chris Lalonde is an academic advisor. Rights4Vapers is the voice of Canadian adult vapers, 98 percent of whom are former smokers.  
Media inquiries: media@rights4vapers.com